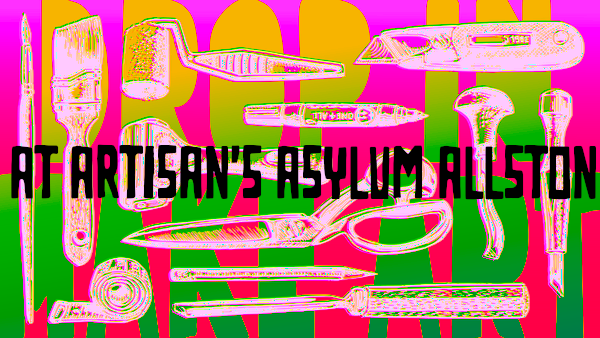 Drop-in Art Build at Artisan's Asylum
This week's drop in art build will be at Artisan's Asylum maker space in Allston. We'll primarily be working on a special project -- a Barn Quilt in memory of fellow rebel Ward Ogden. If we have enough time / people, we will also be doing some print making and/or tie-dyeing. Stop in anytime between 5pm and 8pm.
Please RSVP so we can plan ahead and also send you details about where at AA we'll be set up (it's a big space). We will supply the materials, you bring your enthusiasm and love for our planet (art skills not necessary!).
Accessibility
wheelchair accessible